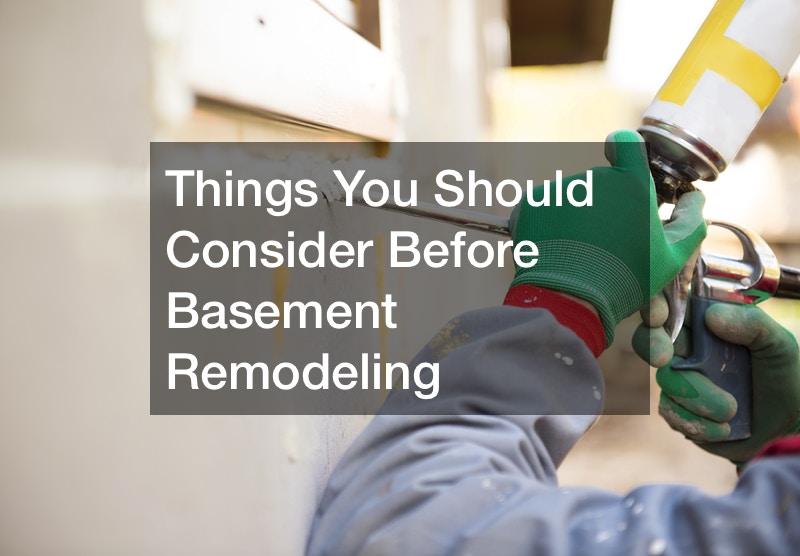 Before starting a basement remodeling project, it is crucial to understand your foundation, including any issues and how they can affect what you do in that area. For example, if you live in an area with very high-water tables, waterproofing will be much more aggressive than it would otherwise require. Additionally, it would be best to consider any safety concerns for yourself and others, e.g., children or pets during the remodel.
Read below for some other things to consider before you start working with a basement remodeling contractor.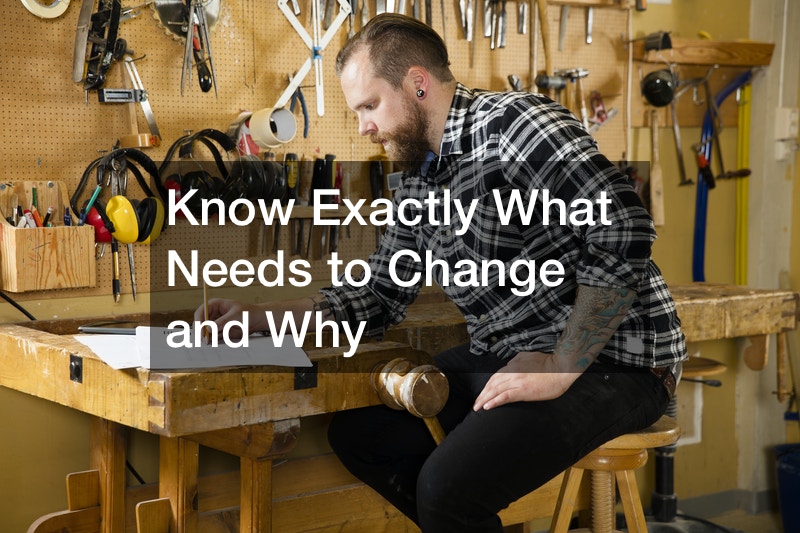 Know Exactly What Needs to Change and Why
There are many different reasons why people choose to remodel their basements. Some people want to create a workout area, while others use it as a playroom for the kids or shop for new furniture.
Many people also need more storage space, so they turn their unfinished basement into an extra room. Perhaps you have decided that your basement needs a bathroom, so you can enjoy the convenience of having one next door.
The advice here is meant to help you think about what changes will need to happen during your basement remodeling project before beginning on your home. This way, you can ensure that everything is done the way you want it from the start.
Nothing gets changed later because you were not happy with something from the start. By planning things out in advance, everyone wins when it comes to basements and other renovations to homes.
If there are no safety concerns or major issues you need to address with your basement, your remodeling contractor can proceed with a more open-ended remodel. However, if there are concerns about the safety of the structure itself or structural changes must be made to complete the project, these issues must be addressed upfront and carefully planned out.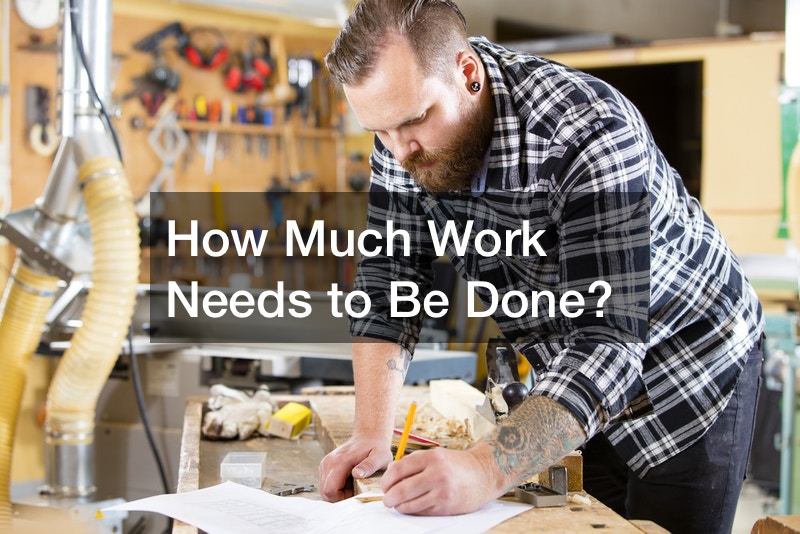 How Much Work Needs to Be Done?
When thinking about how much work will be involved in a remodeling job, demolition and installation will be two major things to consider. If you are going to do most of it yourself or hire very little outside help, then the amount of physical labor required will not be as extensive.
However, if you want other professionals on-site for this project, e.g., plumbers, electricians, you can expect to pay much more than just for labor.
Before starting a basement makeover, know how much work needs to be done. Can you paint the walls and call it a day? Or do you have to replace everything from the floor up? It all depends on what type of space you are working in.
First things first. Is there mold present in the basement? If so, leave this area alone until a professional has resolved the mold conditions.
Next, start thinking about clean-up. Suppose your basement is dry but dirty or dusty only occasionally. You might be able to deal with it yourself using an industrial vacuum cleaner and a broom, with a thorough sweep of the floor.
However, if you have a lot of water or flooding in the basement, it will take some more advanced cleaning techniques and equipment, not to mention a ton of time and effort, to make it habitable again. If the cost difference is not too high between hiring a contractor for repairs and doing them yourself, hire someone.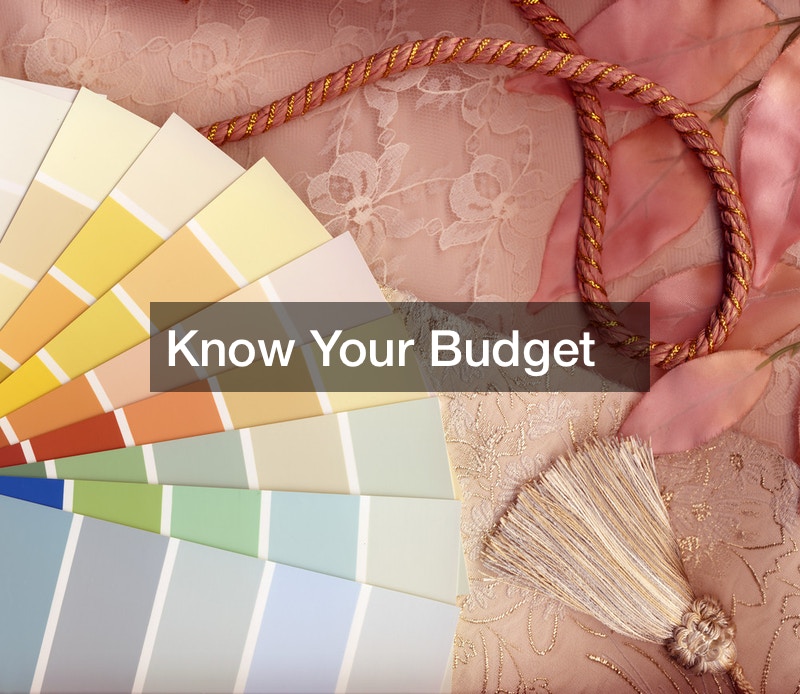 Know Your Budget
Budgeting and financing projects is a crucial step in the construction process. But it is also an area where many people encounter difficulties or fail to plan. You need to know how much you can afford before you even begin discussing possibilities with architects and designers because otherwise, you are likely to end up disappointed later on.
Basement finishing and remodeling are not cheap, so it is important to know exactly how much you are willing and able to spend on this project before getting started. Most people do not realize that the bulk of the money will go towards materials for this job, so be mindful of all aspects of your budget.
It would be best to consider what you want to do in stages or all at once. Doing it in stages may reduce the overall cost but could lead to problems when coordinating certain parts with other work in that area, e.g., foundation repair.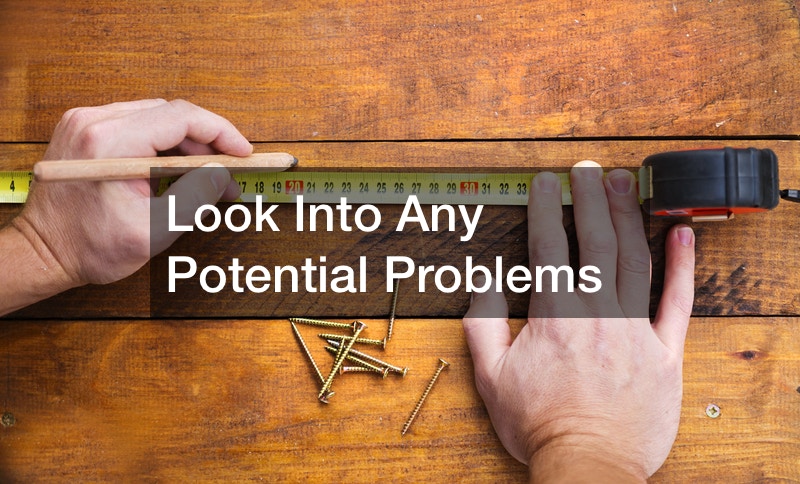 Look Into Any Potential Problems
Before undertaking a project like refinishing your basement, you should make sure that there is nothing wrong with it. The average homeowner does not think twice about this and starts the project only to find out later that there were serious problems.
This can result in a loss of money, time, or both if you have to get it fixed before continuing. If there are any potential problems in your basement, such as the need for any electrical repair that you know will be a hassle to deal with, then it would be advisable to address these issues first.
Other potential risks include flooding, mold growth, or radon gas. These items are enough reason to get started right away because they can all lead to health and structural concerns if not dealt with properly.
Make Sure the Area is Stable and Durable
Before you begin any basement remodel, you must determine the stability of the foundation wall. If cracks are evident in the foundation walls, it could be a sign that they are unstable and could collapse during renovation activities.
Whether or not these cracks are signs of an unstable foundation cannot be determined with absolute certainty without further research or hiring a professional to inspect them.
However, if there is any chance that your home's foundation is unstable, do not proceed with this project until a professional engineer has evaluated it. You should hire concrete cutting professionals for this task.
The last thing you want to do is cause more damage upon starting your project than what was already there. That means checking the foundation first to see if it can support extra weight or any other changes made during renovations.
The same goes for the floor itself. Your concrete contractor should check to ensure it is not sinking or cracking before proceeding with any basement remodeling.
Add Lots of Light
Basements are dark, dreary places by nature because they are built vertically into the ground. If you want any livability out of your refurbished basement, your electrician will need to add lots of light.
Whether that means putting up several windows or installing fluorescent lights overhead, it is critical for any basement remodeling project to embrace as much natural sunlight as possible. When it comes to basement remodeling, you can bring a lot of light into the space by installing a skylight.
You must install a skylight before your basement renovation because this is the only time you have easy access to the roof from inside. But if you are planning on basement finishing, then do not wait for too long, as the longer it takes, the more problems will arise during installation and afterward.
Think About Adding a Bathroom
Basements are dark and dreary places because they are built vertically into the ground, so there is not much fresh air. Suppose you want your refurbished basement to be comfortable enough to host people for an evening.
In that case, you will probably want to consider adding some bathrooms with running water and flushing toilets. Otherwise, you might have trouble controlling moisture in the basement during heavy rains, which can cause parts of the foundation to rot or crack.
Make Sure Your Insurance Covers It
Whether you are adding a bathroom in the basement or not, your homeowners' insurance must cover your renovation project. Suppose you have an aboveground addition put on your house, brought up to code, and inspected by local authorities.
In that case, many insurance companies will cover the cost of repairs to any damage sustained during a severe storm because of this structural change. But if you make major repairs to your foundation and other belowground features without notifying your insurer, your home might be deemed uninsurable and unusable after a natural disaster strikes.
This means that if anything happens and you live in the house, your insurer will not pay for any repairs or medical bills resulting from that accident or damage.
Know Your Limits
With a project as wide-ranging and complicated as a basement renovation, it is easy to get carried away with ideas and start to do more than you can afford to finish. By thinking about exactly what you want out of your finished space initially, you can avoid going overboard on any projects outside of your budget.
This is especially important if you are planning a DIY job because it is easy to overestimate how long certain tasks take to complete. For example, adding drywall might take only a weekend if you have the right equipment and know-how, but if you have to purchase the material and rent a compressor from a local store or even hire a contractor, it could take much longer than you think.
Size of the Basement
The basement is the largest room in the house by square footage, often larger than bedrooms. As such, there are many different ways it can be used. A large basement does not have to be just a bedroom or playroom for children. It is also big enough to hold several offices, tools for household projects, media equipment, workout space, and even guest bedrooms. The possibilities are practically endless.
Basement remodeling allows homeowners to transform their dark, unfinished basements into bright and finished rooms. One of the most important parts of any improvement project is knowing the size of the basement before starting on plans for your remodel.
Many people believe that they have a small basement when there is more usable space than they anticipated. The size of your basement can be determined by measuring its length, width, and height. This information will give you an accurate estimate of what you will need to complete your project successfully.
Once you know the size of your basement, you can begin planning for your renovation. Most people want to make sure that they get as much out of their new basement. However, it is important to know how big or small your floor area is before starting plans. Larger basements offer more possibilities, but it might be harder to rework the space than in a smaller one.
Water Damage
Remodeling can make your basement waterproof. If water is already leaking into the basement through cracks in the foundation or shoddy sump-pump work, it must be fixed before you remodel the space.
Otherwise, everything will get wet again once you remove any nonporous insulation or replace concrete. Most furniture stores are filled with furniture that is made of different materials.
Whether it is furniture made from hardwood, leather, or metals, each item has the potential to sustain water damage. For this reason, furniture store owners need to know about water damage to protect their merchandise and avoid any losses incurred by customers when buying furniture.
Structural Integrity
Remodeling can greatly impact your home's structural stability, especially if you replace support posts or walls intending to open up the space. Homeowners usually are not required to pay for a permit to do work such as furniture moving that does not affect the structure of their homes, but it is best to consult a contractor before moving ahead. You might need bigger footings or new beams to maintain structural integrity.
Basement remodeling is a very popular choice for people who have a basement. The great thing about this project is that it can be done from the comfort of your own home! Another great reason to consider doing work on your basement is that you will have better peace of mind knowing there are no leaks!
Before you run out and purchase all of the materials, make sure you take time to learn about structural integrity. It is important to know whether or not the foundation will support the addition. How can you find this information? You need to call an engineer and ask how much weight they would recommend adding before making any changes.
Before doing any renovation work, it is important to know if there will be enough support for your foundation and structure to handle the changes. This is where consulting with an HVAC technician plus an engineer comes into play.
You might think that it would be easy enough to add a pillar over here or move some footing over there, but adding these things without knowing about structural integrity beforehand could lead to bigger problems down the road.
Many people are unaware of the benefits of completing a basement remodel. Once you complete the job, there are many different things that you can do with your newly improved space. A basement renovation offers so many possibilities and is something that every homeowner should consider at some point in time.