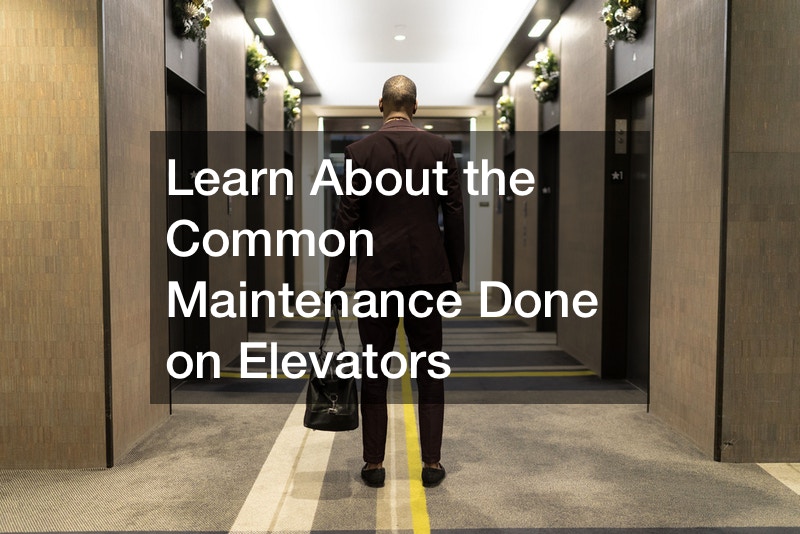 Elevators are one of the safest modes of building transportation. However, there are some facets that are done on a consistent basis to guarantee that every elevator trip up or down is safe. Are you familiar with the most common elevator maintenance tactics that are used today?
Prevention
All elevator maintenance should be completed by active and informed certified technicians. A certified technician can help you to keep common maintenance up to code and help each ride be steady and safe for every person.
Several of the most common maintenance strategies that are used today can help prevent expensive issues.
A few smaller issues that many elevators have today include lights that are faulty, subpar ride quality, and slight door complications.
By addressing these smaller problems immediately, certified technicians from an elevator service company can help prevent serious injuries. Minor issues are usually solved by doing a routine elevator check as part of the usual maintenance plan.
Common Maintenance
There are some common maintenance checklists that certified technicians use to ensure that every elevator ride is safe and up to current specifications.
Common maintenance includes checking inside, on top, and outside of the car. Other important areas that are checked include the pit and the machine room.