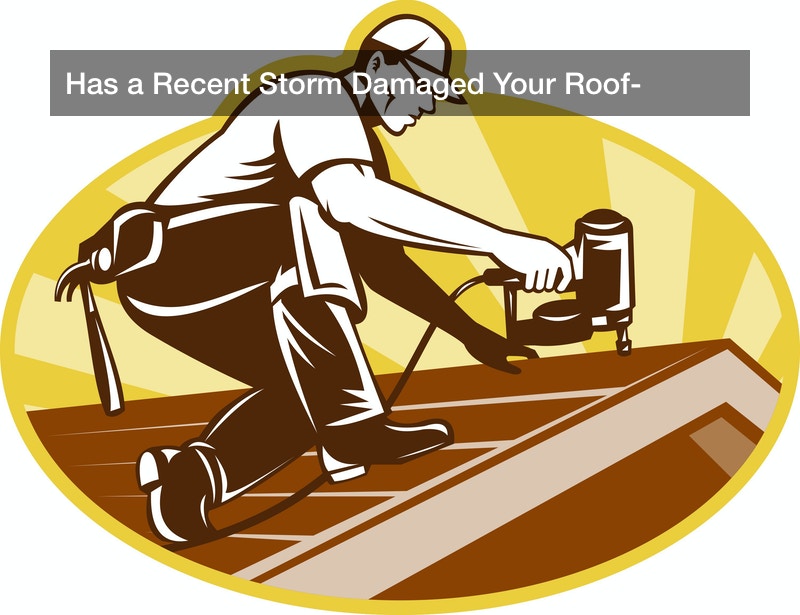 Tonight's drive home from work provided an interesting scene as you made your way into the neighborhood. You first noticed a roof inspector on one of your neighbor's homes as you made the first turn into the subdivision. As you made you way closer to your home, however, you noticed another four or five roofing company representatives on the peaks of the roofs on your street. As you pulled into your own driveway, the insurance adjustor was well into the process of completing his own roof inspection of your own property. There were so many people walking the lines of the roofs in the neighborhood, in fact, that you briefly thought of he scene in Fiddler on the Roof when the chimney sweeps were dancing across the city skyline.

Roofing Contractors Offer a Number of Important Services After a Severe Spring Storm
If you live in an area of the country that has recently been hit by a severe spring storm then it is important that you find a reliable and experienced contractor to help you recover. Your home is likely your biggest investment, so working with the contractor who will provide quality products and reliable service is important. A properly installed roof allows you to make sure that your home will be protected from the elements in future storms. Keeping rain and snow out of your home, obviously is important, but so too is making sure that you have a well crafted roof that meets the standards set by your subdivision.

Unfortunately, when a big storm comes through an area there are many out of town roofing companies that tend to flood the market. In a race to see who can get the most signs in the most yards, these roofing companies are not all the same. It is important to work with a company that has reliable local references and a company that will be around six months from now if there is something wrong with the installation of your new roof.

A completed job that is followed by a roof inspection can help you make sure that you have the results that will stand the test of future weather events. By simply choosing the right roofing material a home owners can not only make the needed repairs, but also result in a 30% decrease in a home's energy costs. Perhaps not surprising as many as one in four homeowners, in fact, 23%, admit that they never inspect their roof or they only have it inspected if there is a problem. When a problem does occur, however, it is important to make sure that you work with the best available contractors. From the roof inspection to the completion, it is important that you are working with the best company that is available.