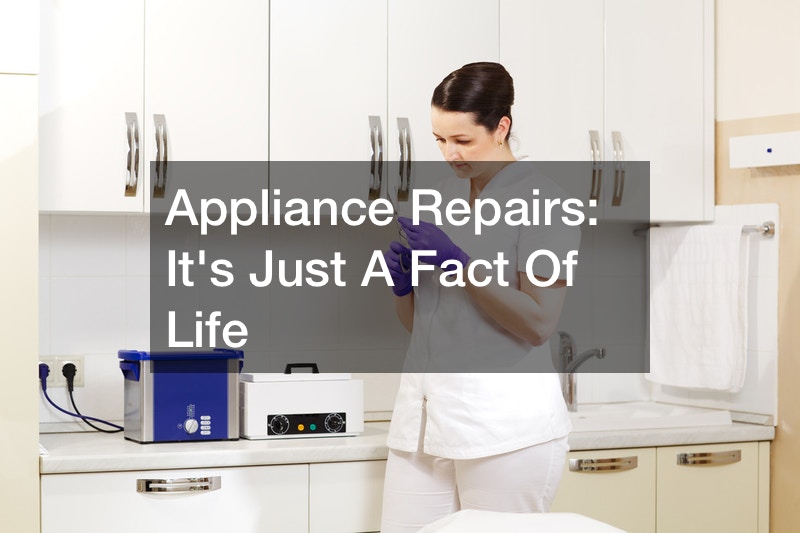 Any appliance in your home will someday need to be repaired. If you do regular appliance maintenance, you likely won't need to do many major repairs on them. But some problems will be unavoidable. If you want amazing appliance repair, you should start looking at your options before your appliances break down. Starting early allows you to thoroughly check all of your options. You can look at reviews of different contractors and see whether they would be a good fit for you. You can also get some estimates to help you find more affordable repair service when you need it.

If you need affordable refrigerator repair, it is still possible to find it after the problem has arrived. You might end up paying slightly more than you want to. Or you might have to wait a little while. In this situation, it is important to decide what is most important to you. You'll likely need to compromise on something. But if you have an affordable repair service in mind already, you'll be able to contact them and take care of the situation without needing to compromise on anything.
One thing we all have in common if we keep a house for very long is the need for appliance repairs. And in 2014, their average cost ranged from $254 to $275.
When the time comes, you want quick, reliable, competent, and hopefully inexpensive service on whatever breaks down. So it's a good idea to do some research in advance to find out who to call in an emergency.


Of all your appliances, the one that has the longest expected lifespan is your gas range/oven. Typically, they last about 15 years. You may have to deal with some oven repairs during that period, but overall it should give you a lot of services before you have to replace it.
An electric or gas dryer will hang on for 13 years or so. Hopefully, you won't need dryer repair, but they do have heating elements that can go bad.

Are there refrigerator repairs in your future? Probably. A side-by-side with an icemaker stands about a 36% chance of breaking down in the first three or four years. Refrigerators with top or bottom freezers do a little better during the same period, with just a 28% failure rate. But even though you're likely to need refrigerator repairs sooner rather than later, the appliance itself should give you a good long life of 13 years or so.

Set aside a few dollars for washing machine repairs, too. For 25% of front loaders, they're likely to be needed in the first three or four years. But you shouldn't have to buy a new washer for 10 years.
The news is not quite as good for dishwashers. They have an average lifespan of nine years, but 20% of them need dishwasher repairs in the first three or four years.
So whether it's refrigerator repairs or some other unexpected appliance-related expense, we're all wise to set aside money for those things that might happen suddenly and interrupt the lifestyle to which we've become so accustomed.